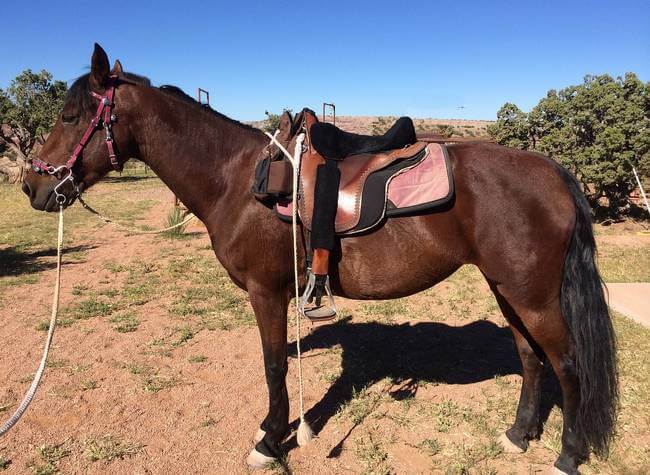 Morgan horses are one of the oldest and most versatile horse breeds in the world. They are known for their strength, stamina, and versatility, which have made them popular in a wide range of equestrian disciplines.
The Morgan Horse Breed: Description and Characteristics
Morgan horses are a relatively small breed, standing between 14 and 15.2 hands high at the shoulder. They are typically muscular and compact, with short backs, powerful hindquarters, and strong legs. They have expressive eyes, a broad forehead, and a slightly dished profile. Their ears are small and alert, and their necks are arched and muscular.
Morgan horses typically weigh between 900 and 1000 pounds. Coloring may be chestnut, bay, black, and gray. They are known for their thick, flowing manes and tails, which are often longer than those of other horse breeds. They are also recognized for their stamina, courage, intelligence, and willingness to work.
A Brief History of the Morgan Horse
The Morgan horse is one of the earliest horse breeds developed in the United States. The breed was founded in the late 1700s by a Vermont man named Justin Morgan. Justin Morgan was a schoolteacher, composer, and horseman who owned a small, sturdy stallion named Figure. Figure was a mix of Arabian, Thoroughbred, and other horse breeds, and he became famous for his strength, stamina, and intelligence.
Figure was bred to a variety of mares in the late 1700s and early 1800s, and his offspring were known for their beauty, agility, and usefulness in a wide variety of disciplines. They were commonly used as carriage horses, plow horses, racehorses or cavalry mounts. They were also used in circuses and as performers in traveling shows.
The Morgan horse breed was officially established in 1909, and today, there are over 150,000 registered Morgan horses worldwide.
Breeding and Uses for Morgan Horses
Morgan horses are bred for their strength, stamina, appearance and uses. They are often crossed with other breeds, such as Thoroughbreds, Quarter Horses, and Arabians, to produce horses with specific traits and abilities. Breeding programs often focus on producing horses that excel in a particular discipline such as dressage, driving, or jumping.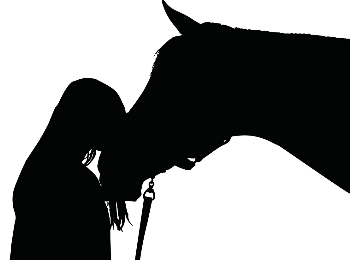 Morgan horses are highly adaptable for a variety of equestrian disciplines. They are popular as pleasure horses, trail horses, and family horses, as well as in competitive events such as dressage, driving, jumping, and western riding.
Morgans are also used in therapeutic riding programs, where their calm demeanor and gentle nature make them ideal for working with children and adults with disabilities.
Similarly, due to their generally pleasant, willing nature, morgan horses are suitable for riders of all levels, including children.
Conclusion
Morgan horses are a versatile and resilient breed that have been popular for over two centuries. They are respected for their intelligence and willingness to work, as well as their strength and edurance. Whether you are looking for a family horse or a competitive mount, a Morgan horse is an excellent choice.
For more information on Morgan horses, visit the American Morgan Horse Association.